Viva Leisure Appoints Kevin Mott & Kate Allot
to Lead Franchise Expansion
1 April 2022
---
Leading the way as the fastest growing leisure group in Australia, Viva Leisure Limited, introduces industry veteran Kevin Mott as National Franchise Operations Manager and Kate Allott as National Operations Manager (newly acquired brand Rebalance).

Viva Leisure stepped into the franchising space when acquiring Australian Fitness Management Pty Limited (AFM), the Master Franchisor of the Plus Fitness brand of health clubs, in August 2020. Viva Leisure plans to rapidly expand their network franchising portfolio across Australia and overseas, offering Hiit Republic & Rebalance through it's franchise business arm, Chain Collective Group.

With 32 successfully operating Hiit Republic (23) and Rebalance (9) studios in Australia, Kevin and Kate will lead the Chain Collective Group's growth strategy and continue to expand the franchise network.

Viva Leisure's Head of Franchising, Gordon Martin said:

"Kevin and Kate bring a wealth of experience and industry knowledge, as well as a talent for strategic lateral thinking and the important franchisee-first approach to brand growth. These qualities complement our growth strategy both domestically and overseas and will enable us to achieve our goal of becoming the fastest-growing Australian fitness franchisor."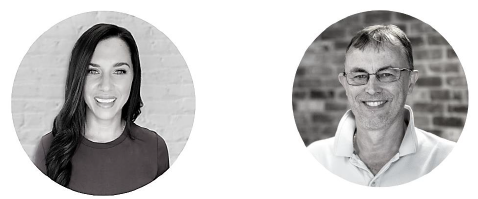 Kate's strategic leadership in member experience and execution of national fitness direction will be beneficial in the development and influence of the Rebalance franchise. Along with her elite background as a dancer, studio owner, club manager and personal trainer in corporately owned and large fitness franchises.

'I'm excited to join Viva Leisure as National Operations Manager for Rebalance Pilates and Yoga, implementing and supporting the growth strategy as we transition the brand from being corporately owned to franchised. The continued growth and acquisition of Viva Leisure's many brands is impressive, and I'm thrilled to be on this journey as they cement their position as a leading health club and operator across the globe.'

Kevin joins Viva Leisure with three decades of international industry knowledge, in a move to advance Hitt Republic's explosive franchise growth plan. "Hiit Republic is built on a solid core of performing corporately owned studios and provides a tremendous foundation for franchisees to have trust in the model and I'm excited to join a group that has proven appetite for growth through people and innovation," he said. Kevin has worked directly with over 200 franchisees across multiple brands in the last 10 years, building business performance based upon franchisor trust and strong franchisee engagement.
About Viva Leisure:
Founded in 2004, Viva Leisure operates health clubs (gymnasiums) within the health and leisure industry. Viva Leisure's mission is to connect health and fitness to as many people as possible and aims to provide its members with affordable, accessible, and awesome facilities.
Viva Leisure offers customers several different membership options and a range of different types of facilities from big-box fitness facilities to boutique fitness facilities. The Company currently operates within the Australian Capital Territory, New South Wales, Victoria, and Queensland, together with the master franchise for the Plus Fitness group of approximately 200 clubs.