The Directors of the Company bring to the Board relevant experience and skills, including industry and business knowledge, financial management and corporate governance.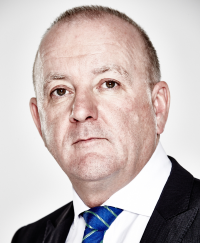 Rhys Holleran
INDEPENDENT CHAIR

Rhys was appointed to the Board in September 2020 and as Chair in April 2022.
Rhys is a highly respected and accomplished executive with a powerful blend of management and board experience across ASX-listed public and private companies.
Rhys draws on 30 years of executive management expertise ranging from micro-cap to ASX 200 companies in the media sector. Rhys's skills and experience extend to business strategy, mergers and acquisitions, investor relations and capital raisings.
Rhys was the Chief Executive at two IPO's - RG Capital Radio Limited (ASX:REG) in 2000 and Macquarie Media Group in 2005 (ASX:MMG, now ASX:SXL). Rhys led the first cross media ownership transaction in Australia when he merged Macquarie Regional Radioworks (87 radio stations) and Southern Cross Broadcasters (35 television licences) in 2007, to form the largest electronic media company in regional Australia.
Rhys served on the Board of Commercial Radio Australia, the radio industry representative body from 1997 to 2015 and was Chairman for seven years.
He was a Board member of Free TV Australia from 2007-2015. He is also a founding Director of the Give me 5 for kids appeal and is the current Chair of the Greater Shepparton Foundation.
---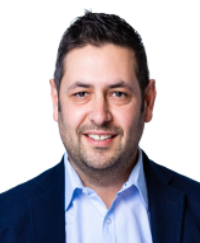 Harry Konstantinou
CHIEF EXECUTIVE OFFICER AND MANAGING DIRECTOR
Harry is a co-founder of Viva Leisure and has been driving the business since it commenced operating its first health club on 12 January 2004, initially as the Managing Director of The Club Group Pty Ltd.
Harry is passionate about the fitness industry and considers innovation and information technology as key to the success of Viva Leisure, after starting his first business at age 15 while still at school.
Harry has over 25 years of experience developing, managing and selling technology services business.
Prior to establishing Viva Leisure, Harry was a founding partner of a number of technology providers, including Dynamite Internet, Velocity Internet, eSolve IT and Technology Warehouse Australia.
Harry was awarded the 1998 Telstra Entrepreneur Award for the Australian Capital Territory at age 23 for Dynamite Internet. He holds a Bachelor of Arts in Office Management from the University of Canberra.
---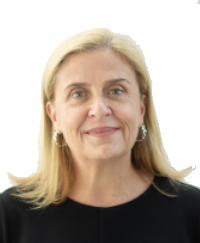 Louise Bolger
INDEPENDENT NON-EXECUTIVE DIRECTOR
CHAIR PEOPLE AND CULTURE COMMITTEE

Louise was appointed to the Board in July 2021.

Louise has 20 years' executive experience in the technology, financial services and telecommunications sectors, with an extensive background in complex commercial transactions. As a General Counsel and Company Secretary Louise has advised CEOs, leadership teams and Boards of ASX-listed companies on complex legal, commercial, governance, compliance and risk matters.
Louise served most recently on the Board of Superloop Limited (ASX: SLC) as a Non-executive Director and has held positions on industry and not-for-profit Boards. She holds a Bachelor of Laws (Hons) and Bachelor of Arts from Griffith University and is a member of the Australian Institute of Company Directors and a Fellow of the Governance Institute of Australia.

---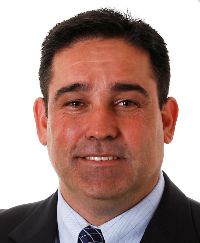 Andrew Burns
INDEPENDENT NON-EXECUTIVE DIRECTOR
CHAIR AUDIT AND RISK COMMITTEE

Andrew was appointed to the Board in April 2022 after being appointed as Independent Chairman of the Audit and Risk Committee in October 2020.

Andrew has over 25 years' experience in senior finance roles in the technology, financial services and healthcare sectors with a strong technical background in accounting and financial management, risk management and business process improvement.

Over the last 10 years Andrew has held the position the Chief Financial Officer through three IPO's, The Citadel Group Limited (ASX CGL) in 2014, Openpay Limited (ASX:OPY) 2019 and RAS Technology Holding Limited (ASX:RTH) 2021. As CFO and Company Secretary (CGL) Andrew has extensive management experience in corporate governance, financial compliance, mergers and acquisitions, investor relations and capital raisings.

Andrew holds a Bachelor of Commerce from the University of Canberra, an Executive Master of Business Administration from the Australian Graduate School of Management UNSW, he is a Chartered Accountant and a member of the Australian Institute of Company Directors.