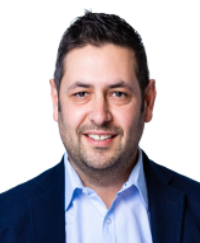 Harry Konstantinou
CHIEF EXECUTIVE OFFICER AND MANAGING DIRECTOR
Harry is a co-founder of Viva Leisure and has been driving the business since it commenced operating its first health club on 12 January 2004, initially as the Managing Director of The Club Group Pty Ltd.
Harry is passionate about the fitness industry and considers innovation and information technology as key to the success of Viva Leisure, after starting his first business at age 15 while still at school.
Harry has over 25 years of experience developing, managing and selling technology services business.
Prior to establishing Viva Leisure, Harry was a founding partner of a number of technology providers, including Dynamite Internet, Velocity Internet, eSolve IT and Technology Warehouse Australia.
Harry was awarded the 1998 Telstra Entrepreneur Award for the Australian Capital Territory at age 23 for Dynamite Internet. He holds a Bachelor of Arts in Office Management from the University of Canberra.
---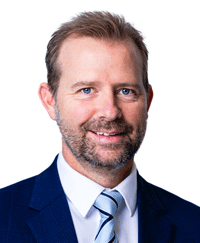 Kym Gallagher
CHIEF FINANCIAL OFFICER AND COMPANY SECRETARY
Kym is a qualified Chartered Accountant who joined Viva as acting CFO in 2014 and was permanently appointed to the role in 2017.
Kym has had considerable experience as the CFO of numerous ASX listed companies.
Kym commenced his career at RG Capital Radio (ASX:REG) and was appointed as its CFO for the company's initial public offering of $50 million and subsequent listing on the ASX.
RG Capital Radio was acquired and privatised in 2004 by Macquarie Group Limited, who simultaneously acquired DMG Regional Radio to become the largest regional radio group in Australia, and Kym was appointed as CFO of the combined group.
In 2005, Kym was appointed as the Australian Media CFO for Macquarie Media Group's $940 million IPO and subsequent listing on ASX (ASX:MMG).
MMG acquired Southern Cross Broadcasters (ASX:SCB) in 2007 for $1.35 billion and concurrently sold its metropolitan radio assets to Fairfax Media. Kym was heavily involved in the due diligence, financial modelling and post-acquisition integration and retained as the group's Australian Media Asset CFO.
In 2010, the group (then renamed Southern Cross Media Group ASX: SXL), acquired Austereo Limited for $725 million and post acquisition Kym was appointed as General Manager of Corporate Integration to oversee the synergy extraction and change management.
---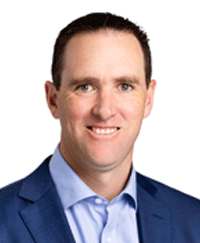 Sean Hodges
CHIEF OPERATING OFFICER
Sean joined Viva Leisure in 2013 in the role of Group Operations Manager, since 2016, Sean has held the position of Chief Operating Officer.
Prior to joining Viva Leisure, Sean was the CEO of Royal Life Saving Society Australia (ACT Branch) (RLSSA) for 7 years and has previously held senior facility management positions within the health and fitness sector including with Belgravia Leisure, LeisureCo and Australian Sports Commission.
In addition, Sean is a current member and the President of the RLSSA Board. Sean is also on the National Aquatic Industry Services Committee (NAAISC). The NAAISC is responsible for setting the standards for aquatic development and safety across Australia.
---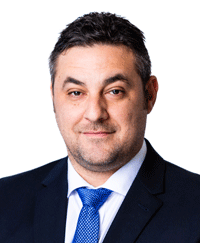 Angelo Konstantinou
CHIEF TECHNOLOGY OFFICER
Angelo is a co-founder of Viva Leisure and is the architect and designer of the front and back of house information technology systems used by Viva Leisure.
As Chief Technology Officer, Angelo is responsible for the management of all of the information technology systems operated and used by Viva Leisure.
Angelo has extensive experience within the information technology sector including starting his career in 1997 as a systems administrator for Dynamite Internet, and subsequent roles within the internet service provider business. He is a competent programmer in multiple computer programming languages and leads his team with a hands-on approach.
Angelo is also a board member of the Hellenic Club of Canberra and Capital Football.